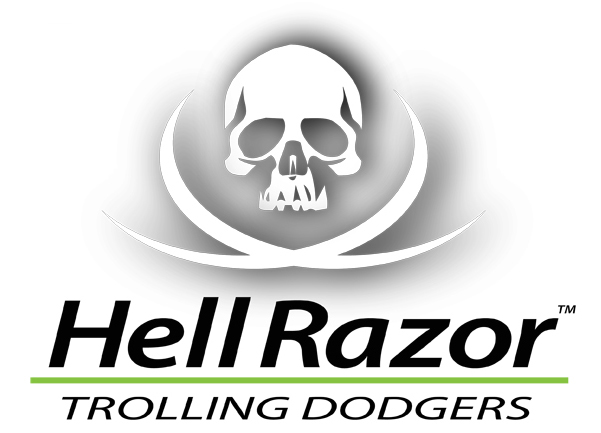 Introducing the HellRazor DART, a revolutionary dodger/flasher for trolling flies and hoochies!
The result of a 3 year project to design a flasher/dodger that isn't just a new paint job, electronic chip or decal stuck on the same basic body that hasn't seen any real improvement for generations. The DART doesn't generate its movement from brute-force water resistance, it works with the water, using unique hydrodynamic properties incorporated into its design. The result is rapid directional change for the bait and very little rod-bending, release popping drag, both while trolling and playing fish.

Now available in 3 sizes!
SMALL - 5" Micro dodger - multi action, slow trolling speed 1-1.5 mph
MEDIUM - 8" darting action, slow trolling speed 1-1.5 mph
LARGE - 12" darting action, fast trolling speed 2-3 mph